Gondwana's Amazon Adventure is mentioned on Concrete Playground's list of "Ten Must-Visit Places to Plan Your 2020 Travel Adventures Around" From the city of Tokyo to the island of Papua New Guinea, some of the best travel locales from all around the world are included on this list. Each destination has something special to offer adventurous travelers. However, there is only one place where travelers can offer something back. The Amazon Rainforest is the most biologically diverse spot on the planet, but it is also in danger of being lost due to the impact of industries like cattle, farming, and logging. Luckily, with the growth of ecotourism, responsible companies like Gondwana can bring travelers to see this amazing place first-hand while also giving indigenous communities an alternative source of income.
The Amazon Rainforest
The Amazon rainforest is the largest and most diverse tropical rainforest in the world. It spans South America from Brazil to Ecuador and contains nearly 10% of the world's known species. This includes 430 species of mammals and over 1,300 types of birds!¹ Unfortunately, the forest is currently under threat from deforestation. Nearly 24,000 square miles of the Amazon Rainforest have disappeared in the last decade. That's roughly the size of 8.4 million soccer fields!² The numbers are shocking and it is predicted that if things continue at this rate, over one-quarter of the Amazon will be gone by the year 2030. 
The biggest threat to the rainforest is the clearing of land for farming, logging, and cattle grazing. The soil in the Amazon is not ideal for farming and as the population increases, it puts a strain on the land. Slash and burn techniques—in which trees are cleared and the plant life is burned to produce a nutrient-rich layer of ash—are only effective for a few years before the nutrients in the soil are used up and more land needs to be cleared. In 2019, Brazil made headlines for the out-of-control fires that swept through the rainforest. Most of these fires were purposely set to clear land for industry. It's estimated that over 30,000 fires were burning in August alone.³ Unfortunately, for many people in the region, clearing the forest is seen as necessary for their means of survival. That's why programs that help teach communities sustainable farming practices and develop different industries—such as ecotourism—are so important. According to the World Wildlife Fund, similar programs have had proven results in places like Madagascar. That's why Gondwana Ecotours has made it a priority to promote travel that supports the local economy and helps create job opportunities wherever we tour.
Gondwana's Tour of the Amazon
Gondwana currently offers private tours for travelers looking to explore the Ecuadorian Amazon. You can visit Yasuni National Park, with over 200,000 species of animals. Yasuni is one of the places with the most biodiversity on the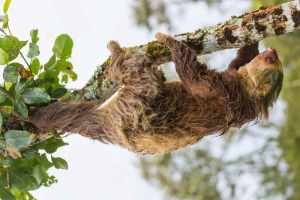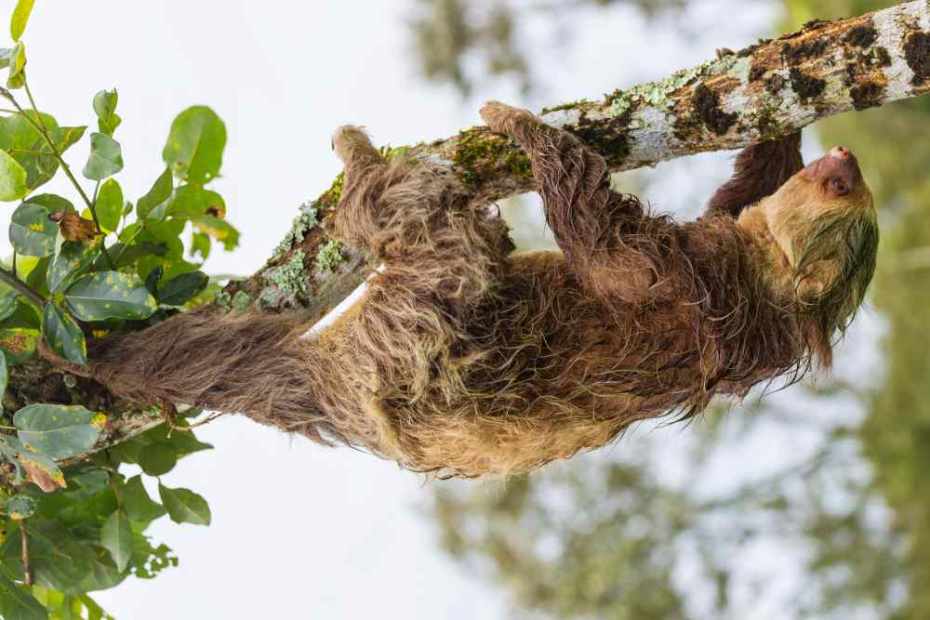 planet and was named a Biosphere Reserve by UNESCO in 1989. Here you can see animals like sloths, capuchin monkeys, tapirs, and jaguars. You can also kayak on the Amazon river or one of its many tributaries, keeping your eyes peeled for parrots, scarlet macaws, and white-eyed parakeets. Butterfly lodges are also popular destination spots, where you can see clouds of flying butterflies in every color. One of the best parts of the trip, however, is being able to meet a local tribe and learn about their way of life. You'll get to eat wonderful food, shop for local crafts, make friends with members of the tribe, and take part in some of their ancient traditions. 
How We Give Back
Building the tourism industry in the Amazon is one way that Gondwana helps fight deforestation. By staying in places like Napo Wildlife Center we know that the proceeds will go toward supporting the community and helping protect the forest. A portion of our tour fees will also be donated to the local community.
Another way that Gondwana helps protect the environment is by buying carbon offsets for the emissions that are an unfortunate (but necessary) part of air travel. A carbon-offset is an investment that goes towards programs that help the environment or reduce carbon emissions, such as reforestation projects or wind turbine implementation. We buy enough to offset every round-trip plane ticket purchased for one of our tours. As of January 2020, we've offset over 580 tonnes of carbon emissions!
 Even though more companies like Gondwana are offering convenient and sustainable tours in the Amazon, many people still see a trip to the Amazon as something too hard to execute. But there are ways to travel here that are easy and that help out local economies. That's why we're glad that publications like Concrete Playground help to spread the word about trips like ours. By promoting awareness and responsible travel together, we can help protect the rainforest from the threat of deforestation. 
---
¹"10 Amazing Amazon Facts," National Geographic Kids.
² Jasmine Crittenden, "Ten Must-Visit Places to Plan Your 2020 Travel Adventures Around," Concrete Playground.
³ Roland Hughes, "Amazon fire: What's the latest in Brazil," BBC News.