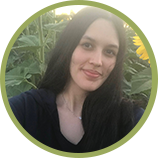 Georgia Sayers
About Georgia Sayers
Georgia was born and currently lives in Toronto, Ontario, Canada (the Great White North!). She is new but excited to start working in the travel industry, and passionately believes that sustainable tourism for different peoples, ecosystems and cultures is vital and that tourism overall should lessen its environmental impact. Coming from a previous internship in the non-profit sector, Georgia understands the importance of supporting local businesses and being aware of your environmental impact; both are important to how Gondwana Ecotours operates its tours.
As the Administrative and Sales Assistant for Gondwana Ecotours, Georgia's responsibilities include organizing guest information, managing tasks in the company's CRM, and interacting with the lovely guests to keep them apprised about their upcoming tours.
Outside of work, Georgia loves to take random nature walks, play video games, sing, and try new cuisines. She has one sassy cat named Obie (after Obi-wan Kenobi).