Discover Our Heritage
TULANE ALUMNI TRAVEL to Ecuador
Travel To Ecuador!
About Tulane Alumni Travel
We invite you to join us on an 11-day/10-night adventure through Andean villages, alpine forests and grasslands and deep into the Amazon Rainforest. Along this journey you'll experience a wide range of landscapes and cultures. Traveling in Ecuador excites all the senses, with delicious food, colorful wildlife and bustling colonial cities on display. On this exciting journey you will explore Ecuador's bustling capital city of Quito and the surrounding highlands, and later travel deep into the Amazon Rainforest. All our accommodations are stylish and comfortable and the itinerary, activities, and local guides are carefully chosen for authenticity and their attentive and fun personalities. We cannot wait to share this incredible experience with fellow alumni as well as their friends and family members. The biodiversity, people and history here are unlike any other part of the world. It is an adventure you will never forget.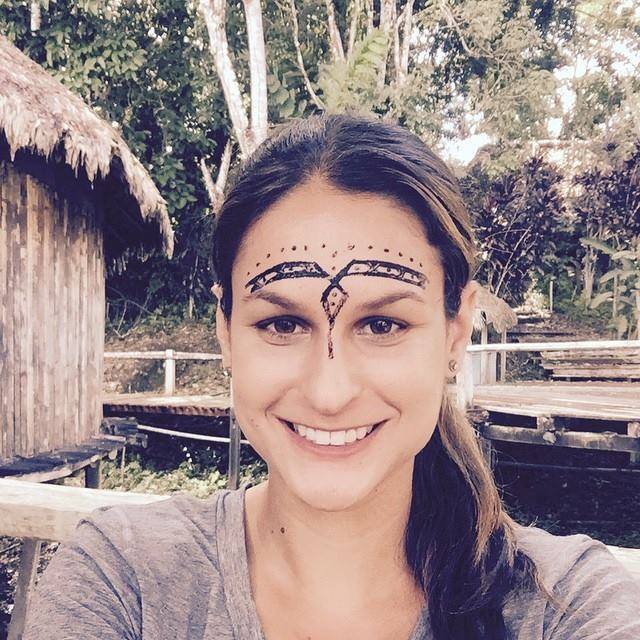 "Over the 9 days in Ecuador I completely fell in love with the country!!! Roberto had a lot to do with my now obsession with Ecuador. He is so passionate and he makes you want to be as excited as he is about everything. Honestly when I got there I was not very excited about birds. Now, I notice every single bird that flies by, I am curious about everything around me and that is all because of Roberto. I am very thankful for all he has taught me. He was also there to help us with anything and everything. He did a great job of making us feel immersed in the culture; I did not feel like a tourist in Ecuador. We would just stop on the side of the street and get an amazing plate full of food from a woman cooking for like $3. It was awesome. Zip lining over that river basin was the coolest thing ever. I loved the swing in Banos, and Banos in general is one of the most beautiful places I have ever been. The waterfalls and the mountains are breathtaking. In addition, I am obsessed with Kapawi. I didn't want to leave. I loved it! Kapawi has my heart. Everything about it. The people, the animals, I loved everything, even the mouse that ate a hole through my bag :)"
—Allie Constant
What's Included in Tulane Alumni Travel
All excursions and activities as described, with bilingual local guides plus Gondwana trip leaders
All meals as described in the itinerary
All transportation as described in the itinerary, including round trip flights from Quito to Coca
All accommodations as described in the itinerary

Gallery From The Ecuador Ecotour
click for larger images


More about Napo Wildlife Center:
This luxurious award winning ecolodge was built by the native Kichwa community and is located in the heart of one of the most biodiverse ecosystems on the planet. Ecuador's Yasuni National Park is rich with extraordinary wildlife and vibrant local culture, spanning nearly 2.5 million acres of Amazonian rainforest. We travel to it on the Napo river in a comfortable 40 seater power boat with bottled water and snacks available. Keep your eyes out along the way for colorful birds, river otters, monkeys and maybe even a tapir or a jaguar!
Napo Wildlife Center is the only lodge within Yasuní National Park boundaries and is one of the most luxurious and sustainably run ecolodges in the Amazon. Stylish cabins have private bathrooms and balconies, ceiling fans, king size beds, hot water and 24 hour electricity. The lodge has incorporated green practices such as wastewater processing and solar power. They have described their missions as generating opportunities for sustainable population growth development, as well as protecting  biodiversity and using ancestral methods of collaboration at the community level. This is the perfect place to experience the Amazon in comfort and style, while supporting the native culture.