MACHU PICCHU, CUSCO, & THE SACRED VALLEY
Trip Details
Highlights of the Machu Picchu Ecotour
Machu Picchu, Cusco, & The Sacred Valley Vacation –With great guides to make the most of your adventure, access the Incan Empire's most iconic site without the masses, scour the winding streets of Cusco, and ride the rails across Peru without getting lost in the crowd.
Explore Machu Picchu twice: Once at the most quiet and crowd-free time of day, and once in the morning when it is often shrouded in beautiful clouds and morning lights, creating a very mysterious scene.
Ride the Vistadome Train, which is surrounded by glass to offer incomparable scenic views and innumerable opportunities to capture panoramic photos of the Andes and Peruvian countryside.
Stay at some of the most elegant hotels in Peru and enjoy fantastic local cuisine, including two picnics in the Andes.
Take a city tour of Cusco with your private guide, including a visit to San Pedro Market: 3-city blocks of local culture jam-packed with Peruvian foods, delicacies, oddities and, of course, locals.
Visit the small town of Patacancha, tucked into the mountains beneath the Andes Glaciers and hike deep into the trails (optional but highly recommended) through a world that is nearly unchanged since its Incan settlement.
Explore the Sacred Valley of the Incas with your guide and discover a haven for natural beauty, unique culture, and plenty of archeological ruins.

Watch Our Tour Highlights
On the Road to Machu Picchu with Gondwana Ecotours
Machu Picchu, Cusco, & The Sacred Valley Photo Gallery

Meet The Guides
Our experienced guides are dedicated to offering you the safest and most enjoyable experience possible.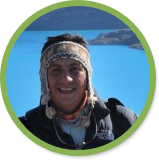 Juan Carlos
Born and raised in Cusco, Peru, Juan Carlos has been leading trips and guiding people through his home for over 15 years.
... More About Juan
---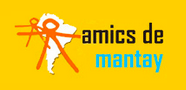 In addition to carbon offsetting your flights, a portion of the proceeds from each Peru trip will be donated to: Amics de Mantay. Mantay works for the rights of young women and their children, in order to help them enjoy a safe and dignified life, with a guarantee of the vital necessities: a place to live, health, and education.
Download The Brochure And Learn More About This Amazing Trip!
[ninja_forms id=25]
Meet & Depart
For guests not traveling with us beforehand in Ecuador, we ask that you arrive at the Alejandro Velasco Astete International Airport in Cusco, Peru.
All departures will be from the Alejandro Velasco Astete International Airport in Cusco, Peru.
For those traveling with us in ecuador beforehand the Amazon Rainforest or the Galapagos Islands, we will take you to the Mariscal Sucre International Airport in Quito, Ecuador for your flight to Cusco, Peru.
Like This Ecotour? Share It With The World!