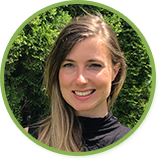 Alison Van Ginkel
Sales & Customer Service Specialist
About Alison
Alison is a newcomer to the travel industry, but has been passionate about travel since she was old enough to order brochures in the mail and take over her family's vacation planning. Favorite things to do abroad include eating, scuba diving, and getting lost on a mountain or in the middle of Tuscany.
Before joining Gondwana's Sales team, Alison worked in children's book publishing. Travel, books…it's all about meaningful stories in the end, isn't it?
Born in Toronto, Ontario, Alison lives in the 'burbs just outside of it with her husband and two young children. She is currently on maternity leave and expected to return back to work in April 2024.