FAQ for Northern Lights Adventure Itinerary Changes
Effective for tours departing September 2022 and beyond.
What changes have been made to the itinerary?
The following changes have been made to the Northern Lights Adventure:
The tour is now seven nights, instead of six nights. The arrival day is one day earlier than previously scheduled and will be a Saturday instead of a Sunday*. On the new arrival day you will be staying at the SpringHill Suites in downtown Fairbanks, Alaska. Airport transfer is provided by the hotel. *The only exception is this year's New Year's tour, which has a day tacked on at the end and takes place Monday December 26 - January 2, 2023.


The tour activities start at 11:15am the following day (Sunday). Breakfast, lunch, and dinner are now included that day.


During the tour, we include one lunch and two additional dinners that were not previously included in the tour price.


We offer an optional and complimentary rental of a winter jacket, snow pants, and boots suitable for the climate to guests who request in advance. There was previously an upcharge for the gear rental; this is now included in the tour price.


On the departure day we check out and leave the lodge at 11:15am. Depending on your preference, you'll either be dropped off at Fairbanks International Airport or at a downtown hotel where you can spend the day and/or store your luggage prior to your departure. The hotel offers complimentary shuttle service to the airport.

If you have a late flight, we can help book you a room at a downtown hotel so you can rest prior to your departure. This additional hotel night is not included in the tour price and would be an additional charge.
---
Why did the itinerary change?
We are continuously evaluating all of our tours' activities and logistics. After considering feedback and suggestions from guests and guides and our own assessments, we decided to make the changes summarized above to make the Northern Lights Adventure even better. The changes make your arrival and departure days less stressful and with the new inclusions, the tour is even better value.
---
When will the changes go into effect?
The changes will go into effect starting with our September 10, 2022 departure.
---
I already booked my flights and they don't line up with the new start date for the tour. What should I do?
The first departure with the earlier start date is about six months away, so there's still time to make flight changes. In our experience, airlines have become very accommodating to flight changes over the past few years and most don't charge a fee for making changes. If you booked your flights for this tour already, we recommend that you reach out to the airline or reseller that you booked the tickets through as soon as possible and request to change your incoming flight to line up with the new tour date.
If you previously shared your flight information with us using the arrival / departure registration form, we ask you to share your new flight information when you have it using the same arrival / departure registration form. We apologize for the inconvenience.
---
Will I be charged for the extra night and the new inclusions for this tour?
No, the price quoted when you signed up remains the same. The result is that you get an additional hotel night and the new inclusions for free.
---
Under what circumstance will guests pay a new, higher tour price?
Guests who sign up on or after today's date will be charged the new tour price. The new tour price is $3,495 per person for double occupancy and the single supplement is $700.
---
The earlier start day doesn't work with my schedule. What should I do?
We are very sorry to hear that. We made these changes to make what was already a fantastic tour even better (and at no cost to you). We sincerely hope that you're able to still join us since your tour is at least six months away. In the event that it is impossible for you to join this tour with the new arrival date, you may contact us on or before March 31, 2022 and either request a full refund of your deposit or transfer the booking to a different tour date.
---
I requested gear rental for my upcoming tour already and the form I submitted indicated that I would be charged for the rental. Will I still be charged?
No, you will not be charged. Please note that if you requested hats and/or mittens, those will no longer be available. From experience we've found that most of our guests bring their own hats and mittens. If you don't own a winter hat or mittens, we're happy to suggest suitable items you can purchase in advance.
---
What if I have additional questions not answered on this page?
If you have any questions that you don't find the answers to on this page, you're welcome to contact us via phone or email.
Our office hours are Monday to Friday 9am - 5pm CST

Call Us Toll Free: (877) 587-8479

Email: [email protected]
Download the Updated Brochure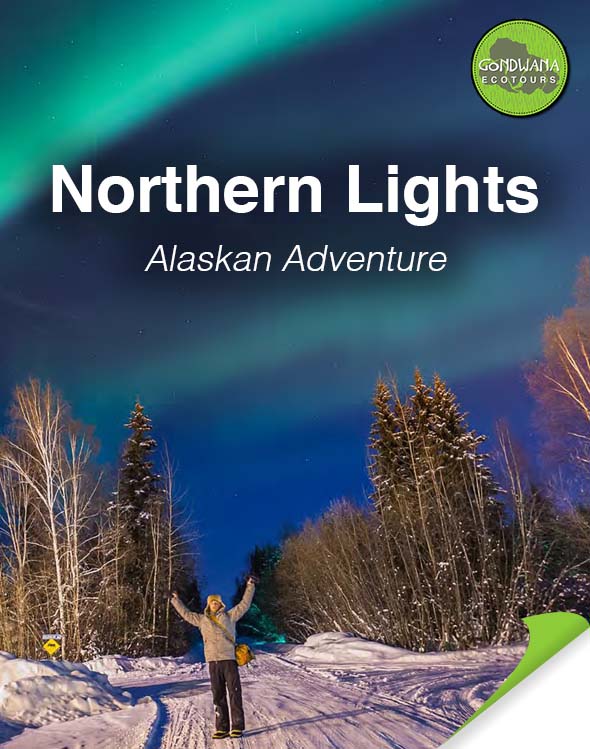 Brochure Download >
Contact Us With Additional Questions Or Concerns
Phone Hours:
Monday-Saturday, 10AM CST- 6PM CST.
Call toll-free (877) 587-8479
---
Office/Email Hours:
Monday-Friday 10AM CST – 6PM CST
Send A Message >