As ecotour operators and avid travelers, we are always on the lookout for businesses that make quality gear and share our passion for sustainability and community service. Since we travel to all different climates and terrains, we need clothes that are durable, lightweight and can pack easily. We recently discovered Toad&Co and wore their products on our trip to Cuba – really comfortable, light, flexible and great for hiking and other outdoor activity. We are hooked! And the best part is that we love buying their stuff because these guys are at the forefront of green manufacturing and responsible business practices.
And we are very excited to announce that Toad&Co has partnered with us to support our water bore project for the Engikaret Maasai village in Tanzania! This project that we began independently two years ago helps to provide valuable drinking water to a community in need. Read more about our water bore project below, and remember if you order Toad&Co gear to include the code "Gondwana15" and 15% of that purchase will go to help provide fresh water and a better life to this cattle herder community that has roamed these lands for over 2000 years. We are thrilled to be partnering with this exemplary company that has grown their business successfully while retaining ethical practices, and consistently uses their success to give back to the community.
Toad&Co began in Colorado as a 1 person hat company in 1991, and has grown into a network of 75 employees with flagship locations on both coasts and retailers selling their versatile "Trail to Tavern®" gear all around the country. They are now headquartered in Santa Barbara, CA and in 2010 Outside Magazine first named them one of their "Best Places to Work". Since the beginning this company has shown a strong commitment to not only protecting the environment, but also helping communities through innovative projects and partnerships. In 1997 they formed a social mission venture called Planet Access Company (PAC), in Chicago. PAC is an organization that provides training and jobs for adults with developmental disabilities, and 100% of the products made by Toad&Co are picked, packed and shipped from that warehouse. In 2001 they started a non-profit called Search for Adventure (SFA), committed to sending adults with disabilities on once-in-a-lifetime trips and outdoor adventures. Since its inception, this inspiring effort has provided 80 unique vacations to hundreds of people. Every year volunteers join clients from Search Inc on organized trips to places like the Appalachian Trail, the Bahamas, New York City and an annual trip for PAC employees to Toad&Co Headquarters.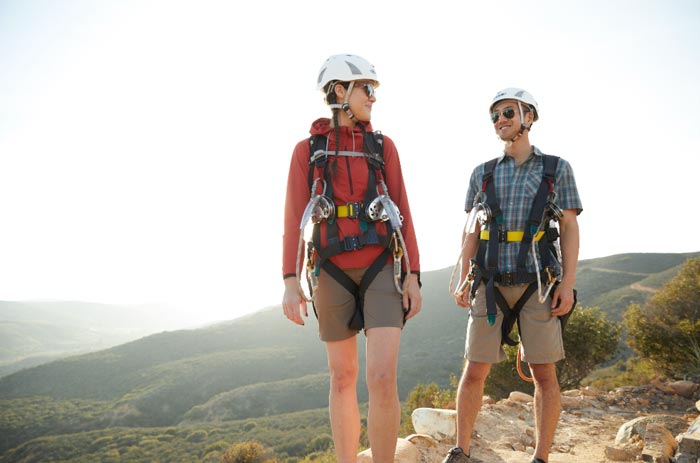 Experienced travelers know that materials really matter when you are on the road, and the materials used by Toad&Co are not only superior in comfort, but completely eco-friendly and guilt-free. 100% of the cotton they use is organic, and the majority of their materials are Bluesign® certified and made from plant-based fabrics like Tencel® and Modal®, and/or reclaimed materials like polyester and wool. Toad&Co also works closely with their manufacturing partners in places like Turkey and El Salvador. They make sure their factories have high standards for sustainability, safety and employee support like free medical care and day care. Whenever possible, the entire manufacturing process is done in one place to minimize the environmental footprint –  from the cotton farming to the weaving to the assembling.
So we were very excited when Toad&Co announced their plans to partner with us on our water bore project in Tanzania! Visiting the Engikaret Maasai village is one of the highlights of our tour, and we love getting to know the tribe, joining in song and dance and learning about their traditions. When we learned about the threats they face from drought and desertification, we wanted to set up a program to give them access to clean drinking water. Since we began, we have been donating $100 from each Tanzania booking to the project, and now with Toad&Co on board we have three corporate partners who donate a portion of sales to this important effort.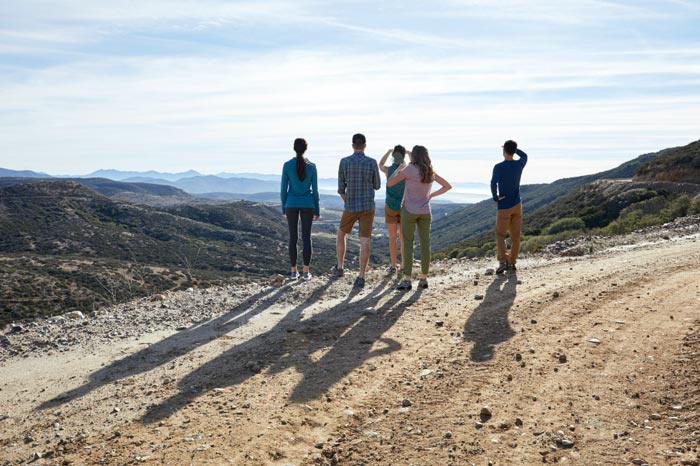 The Maasai are cattle herders and an iconic presence in East Africa. They are known for their colorful robes, beautiful jewelry, and their joyous song and dance traditions. Currently the different Maasai tribes have begun consolidating their villages and herds so that they can share the few plots of fertile land and preserve their culture. Desertification, the process where land becomes desert due to drought and/or deforestation, has turned what were once livable areas into dry and barren wastelands. This not only leaves their herds of cattle without a place to graze, but increases the risk of dehydration and water-borne illnesses. Without access to clean water, the Maasai face a huge crisis that puts their health, safety and the future of their culture in jeopardy. Currently the Engikaret tribe collects rainwater in holes that have no fencing to keep animals away, making that source of water unsafe for consumption.
Our water bore will allow the tribe to pump up groundwater from in between the sand, soil and fractured rock that they can use for drinking, cooking, cleaning and growing food. By training the tribe properly to maintain the water bore and providing them with the necessary tools, we are able to provide them with a sustainable source of fresh water and improve their health and food security. This will help the community to thrive and preserve their unique culture. We also hope that this project will help raise awareness of the threat of desertification and the people who are being impacted by this trend and other effects of climate change. We are also hoping our project will serve as another example, like Toad&Co, that for-profit businesses can incentivize responsible citizenship and address issues of global welfare in a direct and meaningful way.
So remember when you shop for Toad&Co gear to include the code "Gondwana15" and 15% of your purchase price will go directly to our Engikaret Maasai Water Bore project, providing life-giving water to a community desperately in need. And don't forget, there are plenty of ways to combat climate change and desertification from home as well, by conserving water and minimizing our environmental footprints. Though it is sometimes hard to see, our consumption and behavior have a worldwide impact, and it is up to each of us to spread knowledge on how to live sustainably and look out for our fellow global citizens and future generations.
For more information on desertification in Africa, visit the Gondwana Ecotours.