Alaska Guides & Operations Team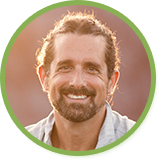 JOHN STEWART
Originally from Mississippi, John Stewart grew up immersed in the unique musical and cultural traditions of the Deep South. He holds a master's degree in Organizational Leadership and has focused on ecology and world wisdom traditions. He is particularly interested in how the realms of music, human culture, and the natural world influence each other.
Prior to joining Gondwana as a guide, John worked as a professional drummer and educator in Portland, Oregon and New Orleans. He now lives and works between subtropical Louisiana and subarctic Alaska.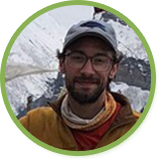 Greg Santanna
Greg has always had a passion for travel and adventure. Although he was raised in central Pennsylvania and studied music composition in upstate New York, his desire to see more of the world soon brought him to Alaska, which he now considers his adopted home. He has been leading tours across Alaska since 2008.
Greg often uses Alaska's long dark winters as an excuse to travel and has spent much of the last decade exploring and living abroad during the winter months. His favorite international experiences include a motorcycle trip across Vietnam, a month trekking through the Himalayas, and living in Italy.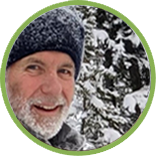 Jack Curtiss
After spending his twenties wandering the world as a self proclaimed travel bum, Jack settled in Alaska where he raised three kids and has worked as a guide for almost 30 years. He splits his time between a suburban home in Anchorage and a remote off-grid cabin that he built by himself on a lake in the middle of nowhere. Jack loves working with people and sharing his knowledge of and passion for Alaska as much as he enjoys hanging out by himself or with friends in his cabin. "The guiding life works perfectly for me" he says.  
Jack's educational background is focused on History and he holds two advanced degrees. He believes that travel can be an exploration of the past, as well as an adventure in a place. So prepare yourselves to see things through the eyes of the old timers who lived, built, and worked in Alaska—while having a blast exploring this Great Land.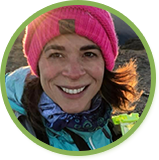 DEANNA ROERING
Born and raised Alaskan, DeAnna "De," loves to explore her big backyard that she'll forever call home, Alaska! She is energetic with a wanderlust heart, who loves new experiences; there is not much she won't try. She loves to fish and her happy place is in or on the water.
She earned her EMBA in strategic leadership and works in corporate and tribal grant management. She has been playing guide since she was little and now does it professionally.
DeAnna is passionate about serving her community and making a positive impact on people. She and her son love to volunteer together. It's important to her that he understands the beauty and fulfillment that comes from providing a hand up to those in need.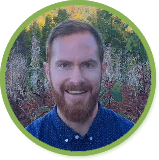 DAVID BARGER
David has worked as a Tour Guide in Alaska since 2008. He was born and raised in Mississippi and takes pride in offering genuine hospitality and great experiences to our guests visiting the Last Frontier. His passion for helping to facilitate positive and memorable experiences during someone's adventure is evident on every tour. "Traveling and helping people are my life's two great ongoing ambitions," he says, "and sharing Alaska is a big part of that."
Outside of guiding, David enjoys playing basketball, hiking, skiing & snowboarding, staring at mountain vistas, playing with his dogs, and volunteering for the Iditarod Sled Dog Race.
ERICA HAUSFELD
Erica Hausfeld has worked in adventure travel for 20 years, leading trips worldwide. Her guiding has spanned such locations as Vietnam, Cambodia, New Zealand, Patagonia, and Iceland. She came to Alaska in 2007 as a summer guide and continued to return for many seasons, falling in love with the state's wild nature, lifestyle, and warm communities. She moved to Homer, Alaska, full-time in 2020 and is delighted to share Alaska with our guests.
JOHN PEIRCE
John Peirce is a Fairbanks resident and stays busy guiding groups around Alaska. He holds an undergraduate degree in geography and a master's degree in Northern Studies with an emphasis on the anthropology of northern peoples from the University of Alaska. Before he got into guiding, John was a carpenter, furniture maker, and woodworker. After living in a yurt for eight years in Fairbanks with his wife and two daughters, he built their house. John remains passionate about traveling and curious about people from around the world and spends vacations visiting new countries whenever he can.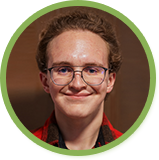 KYLE HASNER
Kyle Hasner was born and raised in Fairbanks and he's been taking photos of the Aurora for a few years now. Kyle loves the outdoors and sharing his passion for the northern lights with locals and visitors alike. "Some of my favorite times that I've had with my friends have been chasing the Auroras in winter. When I'm not chasing the aurora, I'm often snowboarding the different slopes in the area."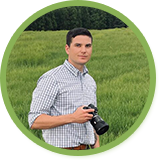 GABE KING
Gabe King first came to Alaska in 2016 as a service member in the army and decided to stay. Gabe works as a full-time photographer, a gig that keeps him busy year round, both indoors and outside. He won the Ted Stevens Foundation "Denali at 100" photo contest in 2018 and is also published in Alaska Magazine. "I believe that Alaska drives a creative spirit in all who visit and it's never too late to start exploring."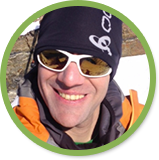 DANI CATANIA
Operations Manager, Head of Guides, Alaska & Argentina Guide
Dani Catania is an expert Argentinian guide with more than 15 years of experience hosting travelers in his native Argentina. Dani also works as our Head of Guides, responsible for guide training, implementing and maintaining Gondwana Ecotours' high standards of guiding.
He grew up in Buenos Aires and has been living in Ushuaia for about 20 years. His passions for nature and mountaineering have led him to explore some of the most challenging regions in South America and around the world.
Dani is spending more time guiding for Gondwana Ecotours in Alaska and he is joy to be on tour with.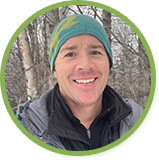 GARY HOWELL
Gary was an English teacher for 22 years, coached running teams to five state championships, competed at a high level in wilderness marathons, and figured out a way to explore just about every part of Alaska a person could ever want to see.
From the North Slope to Southeast Alaska and everyplace in-between, Gary's passion is finding adventure and soaking in every moment that makes this place exceptional.
"I find peace walking in the woods or hunkered in a tent during a vicious storm," Gary says. "Alaska has given me far more than I can return, and I look forward to sharing my home with Gondwana's guests!"
Join Us On An Upcoming Alaskan Aurora Tour!
Get a dose of local culture by day, and by night look for and photograph the Aurora Borealis. Your local guides provide the necessary wake-up calls when the lights appear and help you capture the perfect photo.
Learn More