Northern Lights Adventure
Aurora Watching, Dog Sledding, Reindeer, Hot Springs and More!
Join us for the greatest light show on earth on our Northern Lights Adventure in Alaska!
Get a dose of local culture by day, and by night look for and photograph the Aurora Borealis. Our aurora guide provides the necessary wake up calls when the northern lights appear and helps you capture the perfect photo. Over the past seasons, every guest saw the aurora at least once during the tour. Learn what life's really like in the interior of Alaska over a meal with local homesteaders, a walk with reindeer, and dogsledding with mushers. Try the sport of curling and relax in outdoor hot springs.
What's Included On this Northern Lights Tour:
If you're looking for departure dates, prices, and the full itinerary, please download the tour brochure using the form on this page.
Alaska Northern Lights Tour Map Click to Enlarge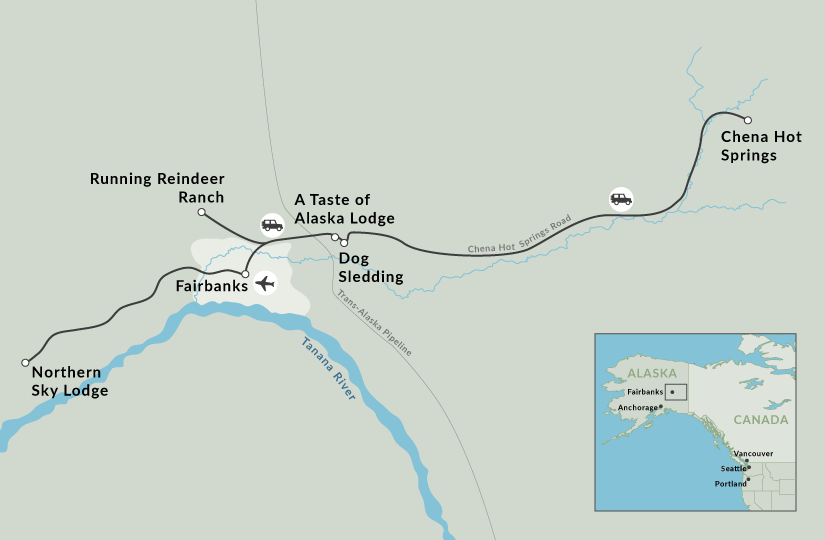 Download the brochure for tour dates, prices, and the full itinerary.

Absolutely amazing! This wasn't a tour, it was an unforgettable experience. Our guides were knowledgeable, patient, and entirely invested in making our week everything we hoped it would be—and more! The sights seen, education gained, and most of all the connections and friendships made combined to create the trip of a lifetime for me and my son. Thank you Gondwana!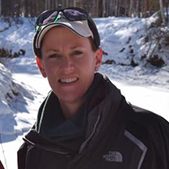 KRISTEN ROMAN
Gondwana Adventurer

Northern Lights Tour
Experience Alaska northern lights trips & tours - small group travel! Our guides ensure your trip to see the northern lights in Fairbanks is enjoyable. Book your northern lights trip in Alaska tour now.