Costa Rica: Secluded Wildlife Adventure
Visit the hidden gems of Costa Rica as we seek out unique wildlife and authentic experiences. Witness sea turtles nesting and hatching, observe elusive sloths, and stay at exclusive lodges on both the Caribbean and Pacific coasts of this biodiverse eco-paradise.
Explore Tortuguero National Park on foot, by boat and kayak. Relax by the pool of a luxurious lodge without road access. Look for colorful birds such as toucans and macaws, four species of monkeys, sloths, and more on the Osa Peninsula, one of the most biodiverse places on the planet. Visit Corcovado National Park and stay at the venerable Lapa Rios lodge. You'll learn the meaning of Pura Vida from encountering inspiring Ticos throughout the tour who'll be sharing from their experiences about conservation and sustainability.
What's Included On Our Costa Rica Adventure
8 Nights at Eco-Chic Wilderness Lodges
24/7 Costa Rica Guides and a Gondwana Trip Leader
Transportation: two chartered internal flights, boats/ferries, and ground transportation in comfortable passenger vans/minibuses with professional local drivers
All Meals
National Park fees
All Tours and Activities included in the itinerary
If you're looking for departure dates, prices, and the full itinerary, please download the tour brochure using the form on this page.
Costa Rica: Secluded Wildlife Adventure Tour Map Click to Enlarge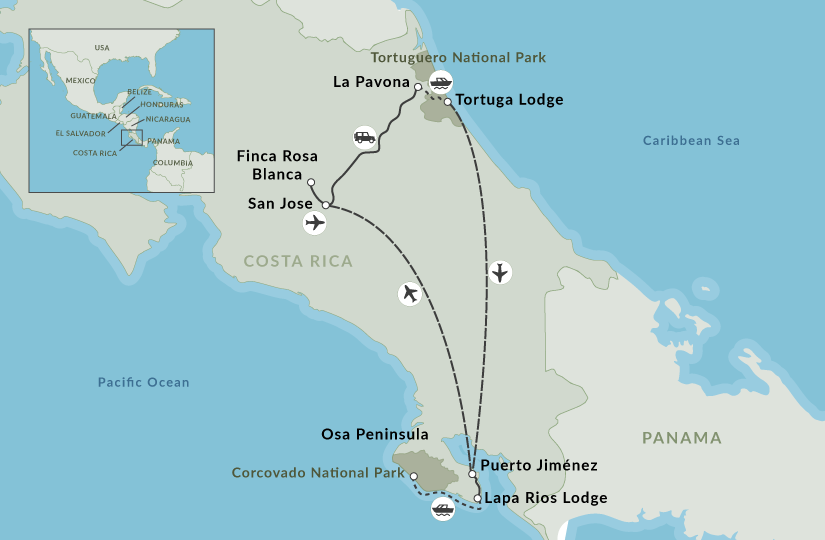 Download the Costa Rica brochure for tour dates, prices, and the full itinerary.
Optional Pre-Tour Extension
Make the most of your Costa Rica tour by adding on pre-trip extension. Learn more about the extension by downloading the brochure above.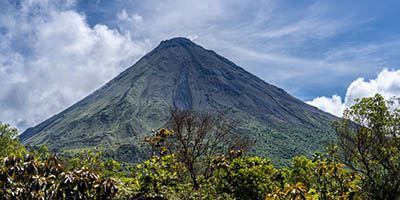 Visit the famous Arenal Volcano without the crowds. Look for wildlife such as coatis, anteaters, monkeys, and colorful birds on guided walks.
Argentina:
Patagonia & Mendoza Adventure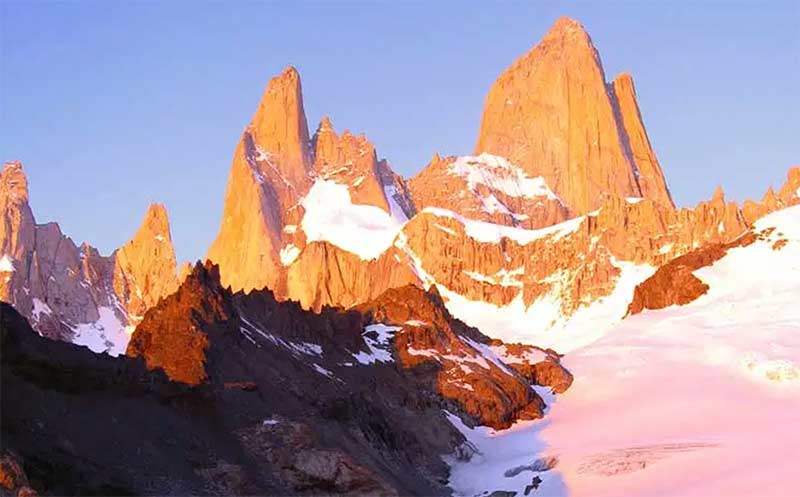 What an amazing company to book your adventure with. My trip was absolutely amazing and I commend this company on how eco friendly they are. The guide was so knowledgeable and caring. My group all became best of friends. If you're looking for a tour that you can count on...this is the company you should use!

JENNIFER LYLES
Gondwana Adventurer