East Africa: Lions, Gorillas, and Wildebeests, Oh My!
Africa, close to twice the size of South America is simply a massive place. It is home to diversity so broad and complex it's impossible to talk about any one "Africa". To that end, we're here to present our list: East Africa's Best Experiences. East Africa, including Rwanda, Tanzania, Kenya, and Madagascar is incredibly complex in an of itself, and is home to some of the greatest wildlife and natural beauty on the planet. If you're looking into a trip to explore Africa, here's the best of the best, from the highest mountains to the most beautiful beaches!
Kilimanjaro
Kilimanjaro is on this list for a couple of reasons. First, because it's Kilimanjaro. It's the tallest mountain in Africa, boasts several volcanoes, and has been the subject of countless stories. Secondly, Kilimanjaro is losing its snow at an alarming rate. Modest guesses put that time at "the end of the century", but it could well be sooner. So if you've been looking for a time to visit the iconic mountain, there's no time like the present.
Gorilla Tracking in Rwanda
Gorilla tracking in Rwanda's Volcanoes National Park has been ranked by National Geographic as one of the best trips of a lifetime, and for good reason. With well under a thousand mountain gorillas left in the world, the world's largest primate is teetering on the edge of extinction. But having the chance to see them up close is something truly magical. Plus, it's one experience that helps support their habitats and keep them going. It's a great model of how ecotourism can really make a difference.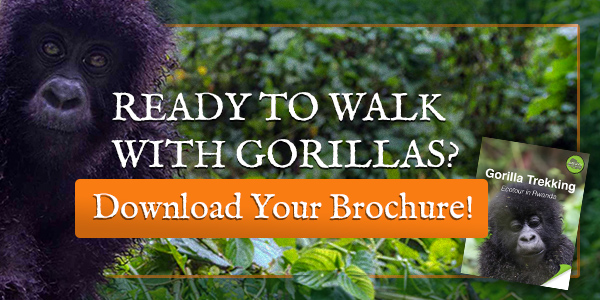 Zanzibar
The "Spice Island" is a place without equal. This island off the coast of Tanzania is a bit smaller than Rhode Island, but is home to the enchanting Stone Town, an endless supply of open-air spice markets, beautiful and distinct beaches, and even some endemic species. With so much culture and beauty in one tiny island, Zanzibar is well worth the ferry trip from the mainland to explore.
Serengeti Great Migration
Described as the largest land-migration on earth, the Serengeti's Great Migration is the sort of annual event that literally changes the fabric of the landscape. As one of the greatest events in the natural world, it's one you don't want to miss!

Tsingy de Bemaraha National Park
Tsingy de Bemaraha National Park is a secret within a secret. Located in Madagascar where 90% of the species are found nowhere else on earth, Tsingy is a needle-shaped network of jagged limestone, making an incredibly hard to access fortress. Within this 600 square-mile stone forest, countless animals and plants are still undiscovered. Even if you don't have the bravery (or foolishness) to try and hike in, the views of this geological oddity are unparalleled.
So there you have it! Obviously East Africa has a basically endless supply of beauty, culture, and amazing scenery, but this list is a good start!
Onward and Upward!
Want access to an ever-expanding library of great ideas, news, tips, and stories? Check out our Gondwana Ecotours blog and sign up for our newsletter (at the bottom corner of this page) to receive updates on new blogs and trip offerings!