Gorilla Trekking in Rwanda's Virungas is one of the most special wildlife encounters in the world.
Hike through the mist-covered bamboo rainforest and gaze deeply into the soulful brown eyes of endangered mountain gorillas—the largest-living primate on the planet.
In addition to gorilla trekking, spend a morning observing Rwanda's golden monkeys. Savor local Rwandan coffee, try banana wine, and participate in a cooking class at an inspiring nonprofit based in Kigali.
Gorilla tourism brings significant income annually to communities in Rwanda. Through responsibly planned visits, local people find a strong incentive to protect these animals and their habitats. It's a win-win situation for both people and wildlife.
What's Included in the Gorilla Trekking Adventure
Lodging for all nights in comfortable hotels
Local guides
All meals included (breakfast, lunch, and dinner) except for the first and last day
An audio tour of Kigali's genocide museum, an incredibly moving experience
A golden monkey-tracking experience
All your National Park entrance fees paid, including paid entrance into and guided observation of Virunga's mountain gorillas with a Conservationist Gorilla Tracker (includes trekking permit)
Unique cultural activities such as tribal dancing, community visits, banana wine-making and more
A donation to Aspire Rwanda and carbon neutralization of the entire tour
If you're looking for prices and the full itinerary, please download the tour brochure using the form on this page. We can accommodate most departure dates, contact us for availability.
Gorilla Trekking Tour Map Click to Enlarge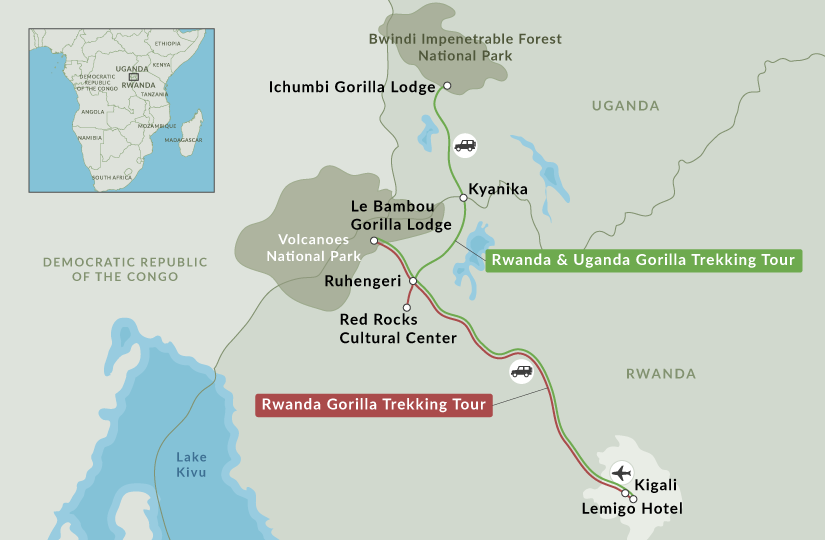 Download the brochure for dates, prices, & the full itinerary.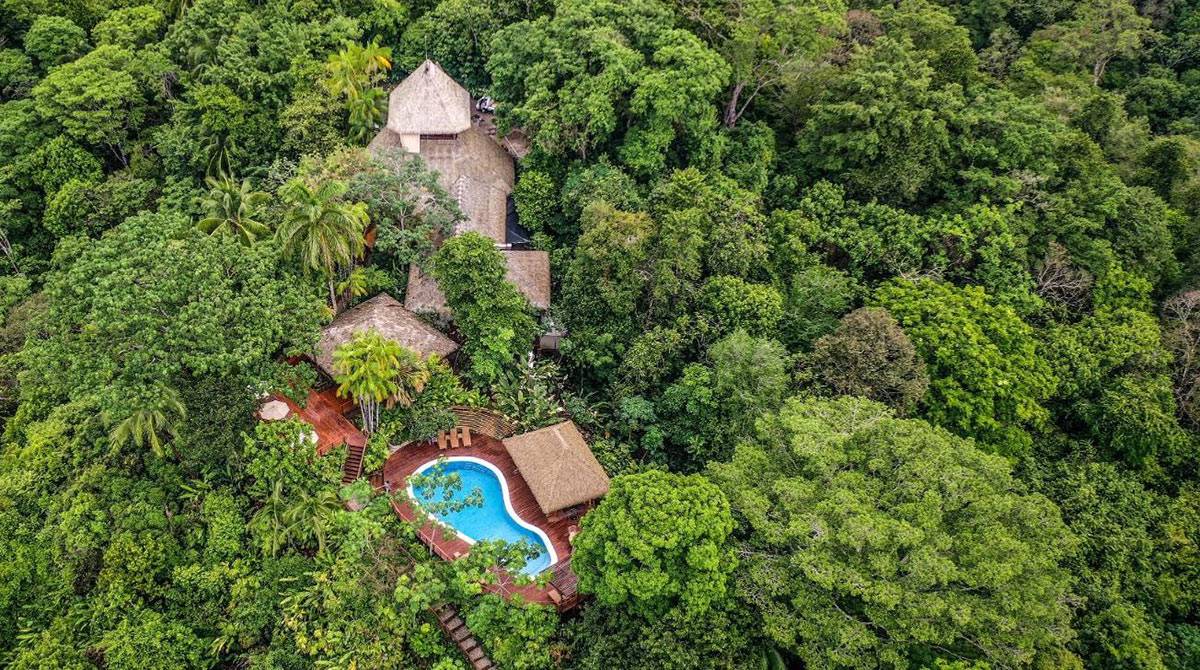 If you want to broaden your horizons and go to exotic places all while feeling taken care of and in good hands I recommend Gondwana Tours. I truly enjoyed the mix of luxury, rugged adventure, great food and enough swank to keep my whole family happy at every turn.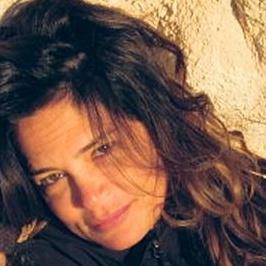 JENA FREDERICK
Gondwana Adventurer