GORILLA TREKKING IN RWANDA & UGANDA
---
---
Travel To Rwanda & Or Uganda!
About Our Rwandan Ecotours
Gorilla Trekking in the Virungas – Hike through the mist-covered bamboo rainforest and gaze deeply into the soulful brown eyes of endangered mountain gorillas—the largest-living primate on the planet. Encounter golden monkeys and other engaging wildlife and boat across Lake Kivu, one of the Great African lakes, renowned for its scenic beauty. Savor local Rwandan coffee, sip banana wine, and participate in a cooking class at an inspiring nonprofit based in Kigali.
In addition to our small-group departures, we also arrange custom tours of varying lengths, budgets and styles!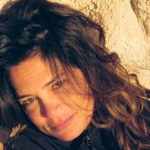 "If you want to broaden your horizons and go to exotic places all while feeling taken care of and in good hands I recommend Gondwana Tours. I truly enjoyed the mix of luxury, rugged adventure, great food and enough swank to keep my whole family happy at every turn."
—Jena Frederick
Book This Tour Now!
What's Typically Included in a Rwanda Ecotour
Lodging for all nights in comfortable hotels
Gondwana trip leader + local guides
All meals included (breakfast, lunch, and dinner) except for the first and last day
Guided tour of Kigali and the genocide museum
Boat cruise on Lake Kivu and coffee plantation visit
A golden monkey-tracking experience
All your National Park entrance fees paid, including paid entrance into and guided observation of Virunga's mountain gorillas with a Conservationist Gorilla Tracker—(permit included)
Unique cultural activities  (dancing, community visits, banana wine-making and more)
A donation to Aspire Rwanda and Carbon Offsetting of your flights
Gallery From The Rwanda Ecotour
click for larger images
Are You Ready To Learn More About This Ecotour?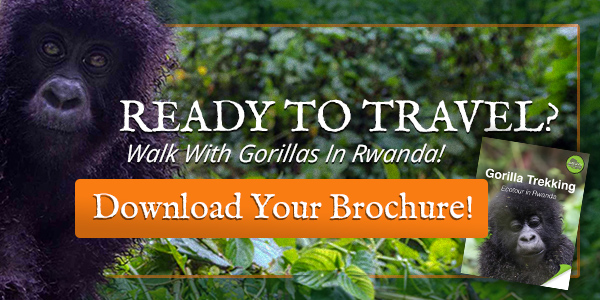 Gondwana Ecotours has teamed up with Aspire Rwanda, a non-profit in Kigali, which provides women who are having trouble making ends meet with the tools to earn a living and improve their quality of life. Selected students are taught literacy, nutrition and health, family planning, and women's rights. Additionally, their children are provided with two nutritional meals a day and given access to education.
We are proud to announce that during the trip, guests will be able to have a hands-on cooking lesson from Aspire Rwanda students. This experience will not only offer guests an opportunity to go to a local market and to cook a delicious meal, but also offer the students at Aspire Rwanda a chance to teach.
In addition to Carbon offsetting your flights, and visiting with Aspire Rwanda, Gondwana will make a contribution to the organization on each trip. We also have wish lists available for those who feel like contributing more.
Add To Your Adventure
Witness one of the most spectacular migrations on the planet!
An all-inclusive guided safari of Tanzania during the great migration and a visit with the Maasai tribe. Descend into the Ngorongoro Crater where endangered black rhinos, zebras, buffalo, and many others gather to drink!
Learn More