Our Polar Bear Adventure Tour is getting noticed by travel magazines from all over the world! Recently, we were mentioned in a post from Travel Weekly titled, "New tour turns the lens on life in the Arctic" and in the Boston Globe's "Here, there, and everywhere" list article. These posts point out many of the benefits of traveling with us, including our small tour groups and our unique itinerary, but they also highlight one of the best, and sometimes overlooked, features of the tour. Our travelers will have the opportunity to learn how to take amazing photos from a professional wildlife photographer. It doesn't matter if you're an amateur photographer or simply a photography enthusiast, you'll get to know some tips for capturing the perfect shots of landscapes, polar bears, or even the Aurora Borealis!
Photographing Polar Bears
Being able to capture the beauty of a single moment through the magic of photography is a skill that professional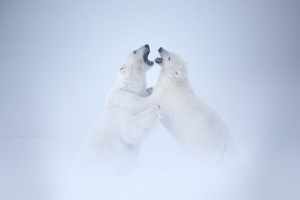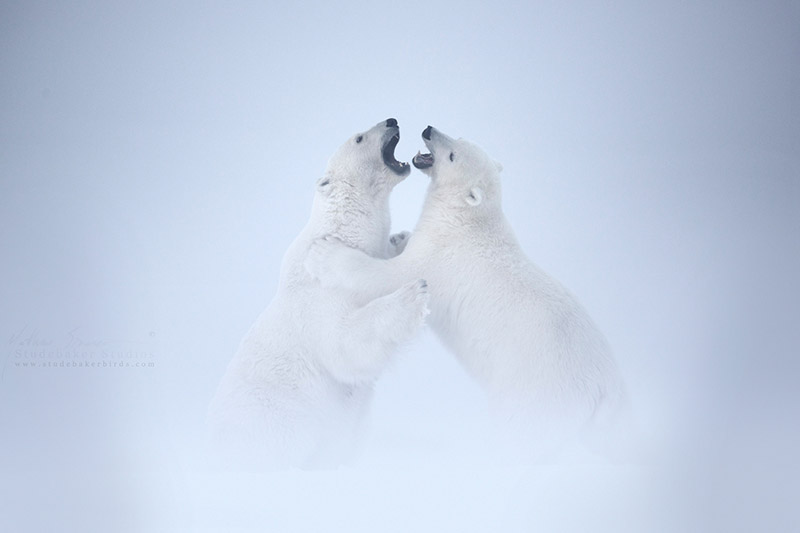 photographers have spent years perfecting. It's not always easy to translate what you see in front of you to an engaging photo. You have to be able to choose the right lenses, adjust for different lighting situations, and even learn how to capture motion. Luckily, we've hired professional photographer and teacher, Frank Stelges, to teach our travelers some of the tricks of the trade. Stelges has traveled all over the world taking photos before choosing to settle down in Fairbanks, Alaska. He knows how to capture the full spectrum of colors of the Aurora Borealis and how to get fantastic action shots of bears in the wild. He'll help you feel comfortable with your camera and you'll leave the session prepared to take your own professional-looking photos on your excursions into polar bear territory.
The Polar Bear Adventure Tour
Photography is only a small, but important, part of our Polar Bear Adventure Tour. You'll also have the opportunity to experience the unique culture and landscape of one of the most isolated places on earth. You'll travel through Alaska for seven days, meeting with experts in Arctic ecology who will teach you about the region and its wildlife. You'll have the chance to see and photograph the Northern Lights from a cozy lodge in the heart of Alaska and you'll get to travel all the way to the northernmost human settlement in the United States, the City of Utqiaġvik. Here, you'll meet with tribal elders as they share with you their ancient traditions. You'll see their workshops where they still craft clothes and whaling vessels the same way their ancestors have for hundreds of years. All along the way, you'll also be able to go on four different polar bear viewing expeditions, giving you ample opportunity to hone your photography skills. It's one of the only tours that educates, entertains, and inspires those who take it, leaving them with memories that they'll carry with them forever!
Don't miss out on this once-in-a-lifetime opportunity! The tour runs from September 21 to 27 and will be capped at twelve travelers. Everything, including transportation within Alaska, meals, and tours will be included. Find out more on our tour page today!
Download Our Northern Lights Brochure Here.
[ninja_forms id=13]