Our Polar Bear Adventure Tour has been recognized by Luxury Travel Magazine! In an article they posted called, "Last-Chance Tourism: 11 Places to Visit Before They Disappear," they list our Polar Bear Adventure tour as one of the best ways to both see the polar bears and to promote awareness of the negative impact that climate change has on the Arctic environment. At Gondwana, we take great care to promote sustainable, eco-friendly travel and to educate our travelers on the importance of preserving our natural spaces. And we know that one of the best ways to accomplish this is by allowing them to experience the wonder and the beauty of these places for themselves.
The Threat to the Polar Bears
According to NASA, Arctic sea ice is declining at a rate of 12.8% per decade. That might not sound like a l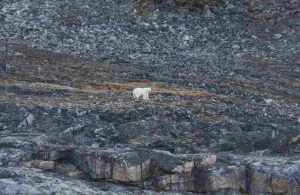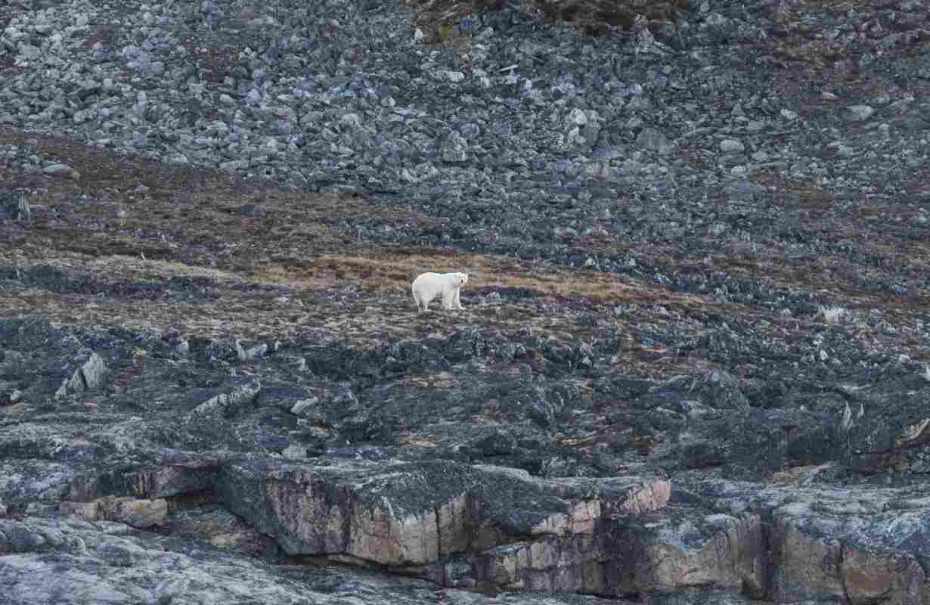 ot, but it has had a significant impact on the polar bear population. Polar bears are completely dependent on sea ice for hunting, resting, and breeding. Their main source of food is the seal, which is usually enough to provide the calories that they need in order to survive. Unfortunately, as the ice melts, they have to travel farther and farther distances in order to find their next meal, sometimes expending calories that they can't afford to lose. A study showed that the population of polar bears dropped 40% in northeast Alaska and Canada between 2001-2010. Because of this drop, and the threat to their environment from climate change, the polar bear has now been listed as a threatened species in the United States.
What Our Tour Can Teach You
While we are aware of the problems facing the polar bears and their environment, we hope that they are not destined to disappear forever. That's why we want to educate as well as entertain our travelers. We'll visit spectacularly beautiful landscapes and see amazing wildlife, but we'll also meet with environmental experts and community leaders who are witnessing these problems first hand.
Fred Vreeman, an environmental science teacher for the University of Alaska, is your guide throughout the tour and Bruce Inglangasak, a native Inupiat Eskimo and experienced wildlife guide, joins our polar bear expeditions. Both guides are personable, incredibly passionate and knowledgeable about the region we explore in this part of Alaska. You'll also have the opportunity to meet with an author active in environmental management to talk about the effects of climate change. To gain another important perspective of life in the arctic, we'll meet with a tribal elder of the Inupiat, who will share insights about how traditional native life is adapting to the challenges of modern times.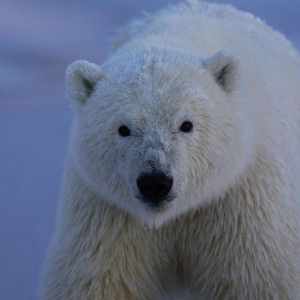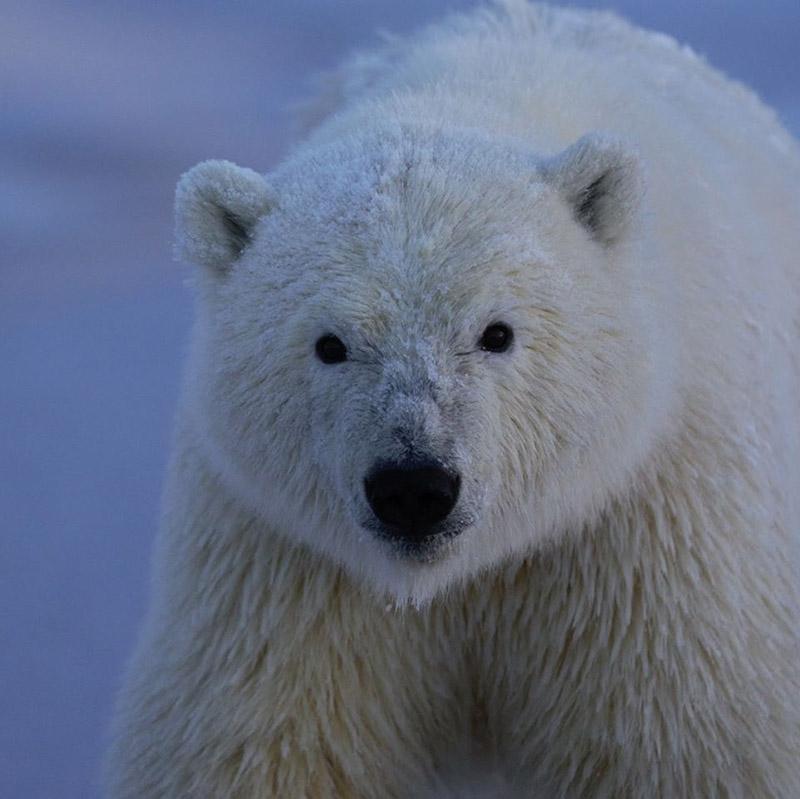 You can learn a lot on our 7-day tour of Alaska, but perhaps what you will learn the most is what it feels like to come face-to-face with one of the largest predators on earth in their natural habitat.
There are hundreds of places to choose from when deciding on your next big trip. There are lots of places to travel, but few make a lasting impression on how you view the world in which you live. Being at the top of the earth, watching polar bears cross a vast icy tundra and learning about this unique and complex ecosystem is an experience that you'll never forget.
Download Our Northern Lights Brochure Here.
[ninja_forms id=13]