There is nothing quite like waking up in the morning to see a sunrise over Tanzania's Ngorongoro Crater. The early morning light rises to greet you before stretching out over the edges of the caldera's rim to illuminate the grasslands in the valley below. This extinct volcano is home to critically endangered black rhinos and the densest population of lions in the world. It is also one of the stops on Gondwana Ecotour's Tanzania Great Migration Camping Safari. Our camping safari was recently featured in several publications including Drift Travel Magazine, Simple Sojourns, Recommend.com, and the website, Travel Begins at 40, for its unique itinerary, sustainable travel model, and great value.
The Great Migration Camping Safari
For ten days our Great Migration Camping Safari explores four of Tanzania's top National Parks and conservation areas—Arusha, Tarangire, Ngorongoro Crater and the Serengeti. Each park has its own unique ecology and wildlife. You can see rare black-and-white colobus monkeys in Arusha and elephants and baobab trees in Tarangire. The Ngorongoro Crater is famous for its lions and black rhinos, while millions of herd animals, such as wildebeest, zebra, and gazelles, make the Great Migration across the Serengeti every year. We often see Africa's Big Five—lion, leopard, rhino, buffalo, and elephant—in nearly all of the parks we visit and we'll leave with some amazing photographs. We also can't forget our visit with Africa's legendary Maasai tribe! We'll see one of their villages, learn about their culture and participate in their traditional singing and dancing. But what truly sets our Great Migration Camping Safari apart is that we stay the night camping under the stars inside the park. It brings you closer to the wildlife than a lodge or resort ever could, while still being just as safe and comfortable.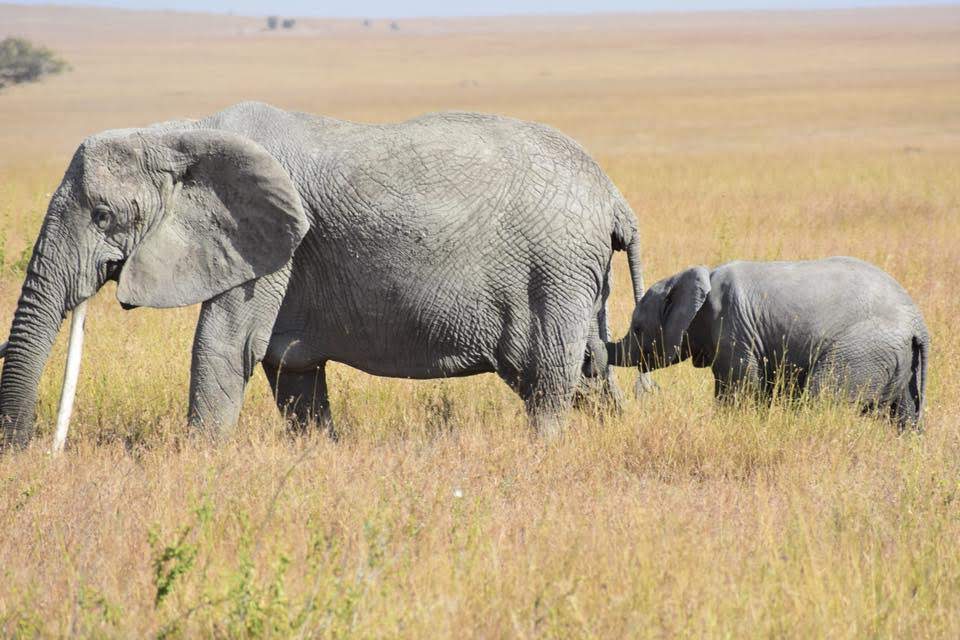 Sustainable Travel Model
What does it mean to travel sustainably? At Gondwana Ecotours, we understand the importance of minimizing our impact on the world around us so that we can preserve our natural spaces for generations to come. This means we strive to reduce, reuse, and recycle whenever we can and invest in businesses and communities that are making a positive impact on the environment. One of the ways we do this is by offsetting the carbon emissions that are created by every one of our guests. To date, we've offset more than 580 tons of carbon! We're continually looking for ways to do things better for both our guests and for the places we visit.
"One thing that makes our trip unique and sustainable is that we Carbon Offsett and donate to a Maasai Community Development Initiative."
-Jared Sternberg
Great Value for an Inclusive Tour
We have 2 Great Migration Camping Safari's scheduled this year for July 13-22, 2020 and August 8-17, 2020. Each one is capped at 18 guests to ensure that our environmental impact is low and that everyone gets individual attention. We also offer custom dates and private safaris for similar pricing. And, while some safaris can cost up to $1,500 dollars or more per person per night, Gondwana's Great Migration tour is only $2,995 per person for 10 days! This includes all accommodations, most meals, local travel, activity and park entrance fees and carbon offsetting for each guest. We make sure that we provide a high-quality trip that is not only eco-friendly but also safe, comfortable and affordable for travelers of different ages and ability levels. Find out how you can book your tour today!