THE LOFOTEN ISLANDS AND WESTERN FJORDS OF NORWAY
Travel To Western Norway!
Highlights of the Lofoten Islands & Western Fjords of Norway Tour
Experience the midnight sun in Norway's Lofoten Islands, one of the world's most beautiful archipelagos.

Explore dramatic scenery north of the Arctic Circle, with mountains rising steeply from hidden coves and white sand beaches.

Embark on a Midnight Sun Cruise (praised by National Geographic as one of the ten best summer tours in 2014) as we search for whales and other life.

Visit a millennium-old archeological site, touring a reconstructed viking longhouse, forge, and period-correct museum.

Take in the stupendous views as we hike along the rugged coast, looking for the abundant sea eagles, cormorants, and puffins.

Spend a morning kayaking quiet waters north of the Arctic Circle.

Visit a typical fishing-farmer homestead and learn about 19th century life on the islands.

Stay in style and comfort right on the pier in your own traditional fisherman's house.

Eat fresh seafood and a sampling of the exquisite, contemporary Nordic cuisine.

Embark on a Fjord Safari through one of the most scenic Western Norwegian fjords taking in views of the towering mountains, waterfalls, and seals.

A visit of the Hanseatic Bryggen in Bergen, a UNESCO-protected wharf colored with charm.

Norway Photo Gallery
Photography courtesy of visitnorway.com

A portion of the proceeds goes to:
Gondwana Ecotours embraces Carbon Offsetting and makes donations to Carbon Fund.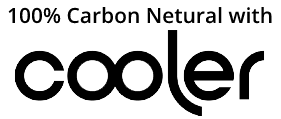 Add To Your Adventure
TANZANIA: Serengeti Great Migration Safari
Get an all-inclusive guided safari of Tanzania during the great migration and a visit with the Maasai tribe. Witness one of the most spectacular migrations on the planet while exploring the Serengeti, home to giraffes, lions, elephants, and many of Africa's other iconic animals.
Learn More About Our Tanzania Adventure
Like This Ecotour? Share It With The World!