Washington State Olympic Peninsula
Explore The Beaches & Forests Of The Olympic Peninsula!
Find Out More About Our Olympic Peninsula Tour
You won't want to miss this tour of Washington State's majestic Olympic Peninsula. This trip takes you to Puget Sound and the Salish Sea for whale watching. You'll get to hike along trails through old growth temperate rainforests slathered in a mossy landscape. Other activities include swimming, paddling, and strolling along Washington's dramatic Lake Crescent. Travelers will have the chance to join members of the Makah Nation for an ocean-side traditional feast of fish on a stick, fry bread, and storytelling. Accommodations range from Oceanside and beachside cabins to lodges to a reputedly haunted historic Victorian hotel. Book your trip to the Olympic Peninsula now!
Read what others have to say about this tour in this Los Angeles Times Post.

"I can't imagine not going with this group. I had no idea what to expect and this went much beyond whatever I could have thought. Thank you Jared for your wonderful tours!"
—Judy Goldman
Book This Tour Now!
What's Included in the Olympic Peninsula Tour
Most meals and non-alcoholic drinks.
Eight nights' accommodations.
All of your tours and park entrance fees.
Your local guide and drivers.
All of your transportation.
Not included: your flights, visas, souvenirs, and alcohol.
Optional: Underground Tour in Pioneer Square on your own the day of your arrival.
Gallery From The Washington Olympic Peninsula Trips
click for larger images
Are You Ready To Learn More About This Ecotour?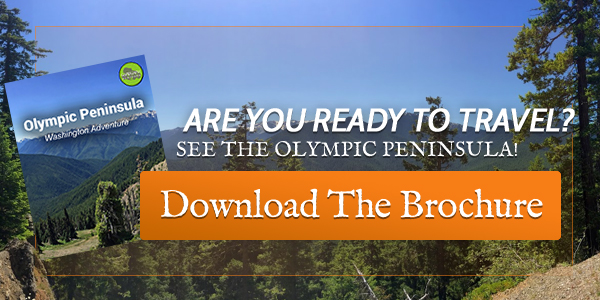 Gondwana Ecotours has teamed up with Aspire Rwanda, a non-profit in Kigali, which provides women who are having trouble making ends meet with the tools to earn a living and improve their quality of life. Selected students are taught literacy, nutrition and health, family planning, and women's rights. Additionally, their children are provided with two nutritional meals a day and given access to education.
We are proud to announce that during the trip, guests will be able to have a hands-on cooking lesson from Aspire Rwanda students. This experience will not only offer guests an opportunity to go to a local market and to cook a delicious meal, but also offer the students at Aspire Rwanda a chance to teach.
In addition to Carbon offsetting your flights, and visiting with Aspire Rwanda, Gondwana will make a contribution to the organization on each trip. We also have wish lists available for those who feel like contributing more.