We love trading travel tips with fellow adventurers. In "olden times," (a.k.a. 15 years ago) these tips were usually exclusive to word of mouth or travel guides, but now a wealth of information is online. SmarterTravel.com compiles travel information for that very reason. Everything from packing tips to travel advisories can be found here, and they recently featured the Northern Lights Adventure by Gondwana Ecotours! Writer Jamie Moore compiled a list of Night Activities for Adventurers that helps people "…experience things the rest of the sleeping world never sees."
Though Gondwana hand selects your accommodations, transportation and activities on our tours, we love it when travelers come prepared.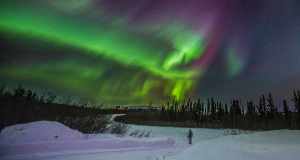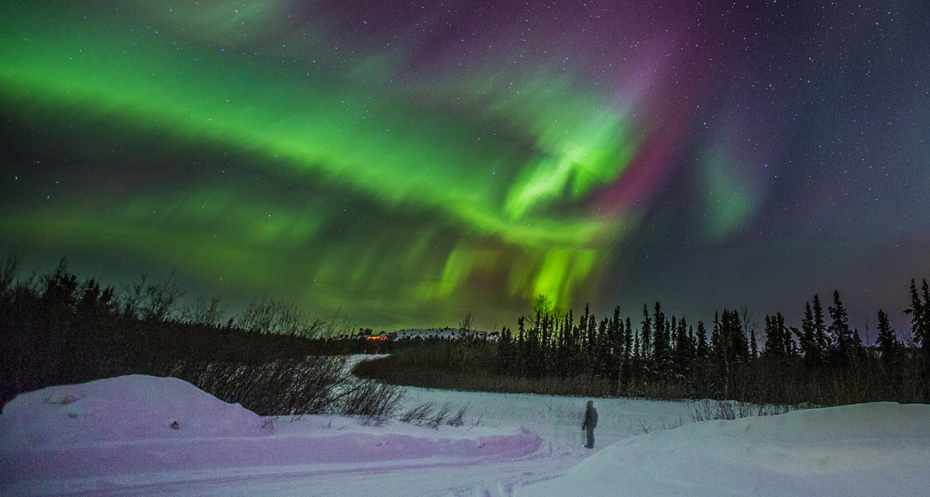 Here are 5 Northern Lights travel tips for visiting Fairbanks, Alaska:
1) Learn About Aurora Activity: 
First, a warning: like all natural wonders, seeing the aurora is not guaranteed, but it is very likely if you play your cards right! Going during the right time of year and learning about solar activity, and getting optimal viewing conditions is the best way to increase your chances.
2) Northern Lights Packing List:
Due to the unique weather conditions in Alaska, packing requires quite a bit of planning. We've written about packing tips for the our Northern Lights Adventure and cold weather accessories you may need to kick start your planning. Once you book a trip, you'll receive a complete packing list and information about renting heavy-duty outerwear.
3) Photographing the Aurora:
This brilliant display of lights is stunning, yet difficult to capture on camera. Thankfully with Gondwana, "…your guides are also professional photographers who will help you capture the perfect image." Read Gondwana's tips for photographing the aurora borealis.
4) Prepare to Hike:
Alaska's wild terrain is a far cry from city life. Being outdoors is a way of life, and our daytime activities are no exception. "While you're waiting for nightfall you'll go dogsledding, take reindeer walks, learn to curl, and soak in snow-rimmed geothermal hot springs." While all of our activities are optional, it helps to be confident walking in snowy, cold terrain. To prepare, take long walks while breaking in your cold weather footwear!
5) Learn About Fairbanks, Alaska:
Alaska's largest interior city is conveniently situated under the auroral oval. It also has consistently clear skies, which increases your chance of seeing the aurora. We spend most nights outside of town at A Taste of Alaska lodge, where a secluded landscape provides optimal viewing conditions.