Since 2013 Gondwana Ecotours has hosted over 98 tours and traveled over 100,000 miles. It's been an amazing journey, filled with fantastic people and fulfilling adventures! We've come a long way from where we started so we wanted to take a look at the great reviews and highlights from one of our longest-running tours—the Northern Lights Adventure.
The Story Behind Gondwana Ecotours
Gondwana started with its founder, Jared Sternberg. His love of travel and personal experiences working on social and environmental issues in places like Ecuador, Cuba, and Alaska inspired him to want to share these experiences with others. Meaningful tourism can help educate travelers and protect the well-being of places and communities that might be at risk. That's why Gondwana strives to not only provide unique adventure tours but also to make travel sustainable and meaningful. Gondwana's first tours were to places where Jared had previously lived and volunteered since he had personal knowledge of local guides and lodges. One of these places was Alaska.
Alaska is a place that has no equal in the continental United States. It is vast, isolated and filled with boreal forests, raging rivers, towering mountains, and icy tundras. Visitors are amazed by its wild natural beauty and the ethereal glow of the Aurora Borealis. In order to make the Alaskan experience accessible to travelers of all ages and abilities, Gondwana put together the Northern Lights Adventure. Travelers explore Alaska over six days, searching the skies for the Northern Lights at night and enjoying a wide variety of activities during the day.
After 6 successful years of tours, we are celebrating by looking back at some of our favorite trip pictures and reviews from our happy travelers.
Northern Lights Adventure Tour Reviews and Highlights
" (the) Aurora Borealis has been on my Bucket List for some time…and let me tell you it was excellent in all regards……lodging, food choices, activities (especially enjoyed walking with reindeer!)…I had more laughs and fun in 5 short days than I can remember on any other trip. Everything we did was new and even at my age I was not pressured to do more than I felt I could."
-Barbara McDonald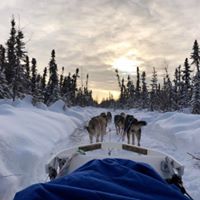 Apart from the Northern Lights, Alaska is perhaps most famous for the sport of dog sledding. Gliding across the ice and snow pulled along by a team of huskies,  is the quintessential Alaska experience. For many travelers, it can feel like an unattainable dream. But Gondwana has made dog sledding easy! Meet the dogs, take a quick lesson, and go along for a ride.
"Absolutely amazing! This wasn't a tour, it was an unforgettable experience…The sights seen, education gained, and most of all the connections and friendships made combined to create the trip of a lifetime for me and my son."
-Kristen Roman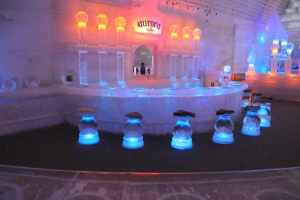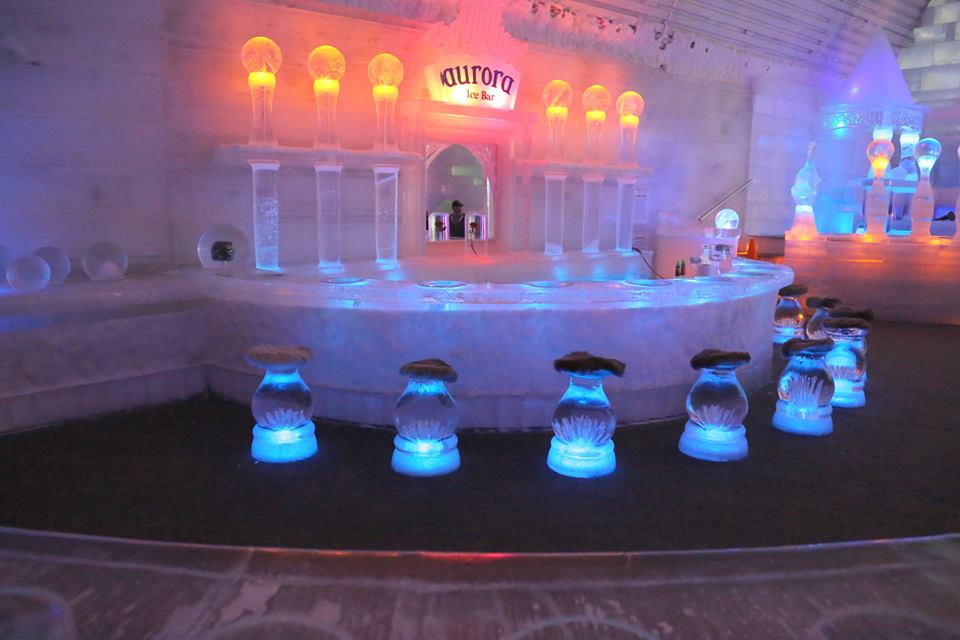 Have you ever visited a bar made out of ice? Or walked through a museum hall filled with intricate ice sculptures? The Ice Museum located in Chena Hot Springs is made out of 1,000 tons of ice and snow and is open all year round. Our guests love seeing the local craftsmanship and sipping on frosty martinis in a carved ice glasses!
I definitely recommend Gondwana Ecotours to everyone! Our Alaska trip was well organized, fun, flexible and balanced. Not to mention Jared was a great guide and also an awesome guy! He really cares about the mission of Gondwana Ecotours and it was great to be a part of it. Can't wait to go on another trip!
-Talesa Bleything

Hikin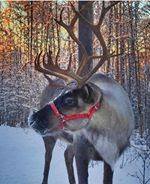 g with friendly reindeer through the boreal forest is one of our more unique and exciting activities. This family-run reindeer ranch gives travelers the chance to get up close with these gentle creatures. They are tame, so you can feed them and even pose with them for pictures. With incredible reviews from around the world, this reindeer hike has received Tripadvisor's Certificate of Excellence for the last 5 years running!
"It exceeded ALL expectations and we didn't want to come home…the Northern Lights viewing was a 10++++ a total spiritual experience that cannot be described in words."
-Debbie Gordon

But the highlight of the trip, of course, is the Aurora Borealis! We've planned every detail of the tour to maximize your chance of seeing the Aurora in action. From lodging at some of the best Northern Lights viewing spots in all of Alaska, to scheduling around seasonal patterns and employing local guides who are experts in viewing and photography, we work hard to give every traveler the best possible viewing experience.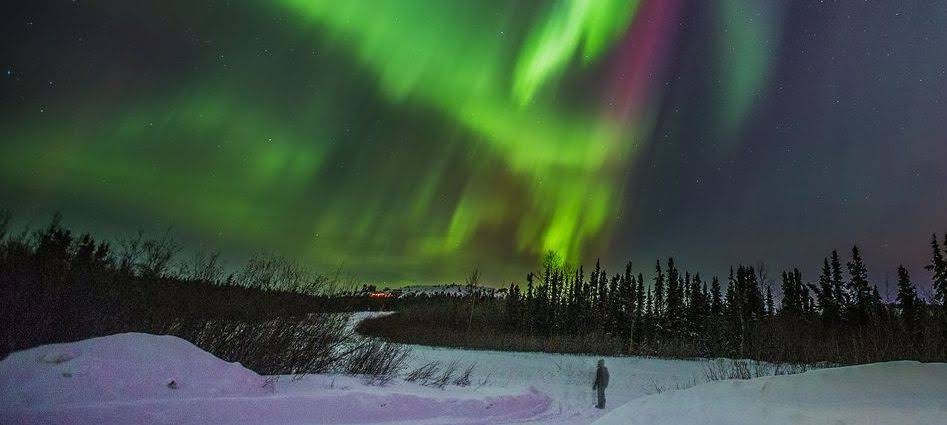 Here's to Gondwana's next 100 tours! We hope you join us on our next exciting adventure!
Download Our Northern Lights Brochure Here.
[ninja_forms id=13]