A vast land of stark beauty, Alaska is one of the top travel destinations for people who are looking to explore "The Last Frontier." Some travelers venture north in the winter to view the great Northern Lights, but few people realize that there are amazing things to see and do all year round. Visit Alaska only in the winter months and you'll miss your chance to go on an exciting grizzly bear expedition or on a kayaking trip in the Kenai Fjords National Park. Visit Alaska during the summer and you might miss out on seeing the Northern Lights reflected off a pristine, snow-covered landscape. That's why we've put together a quick guide to help you decide what is the best time to go to Alaska. 
The Best Time to go to Alaska if You Want to See the Northern Lights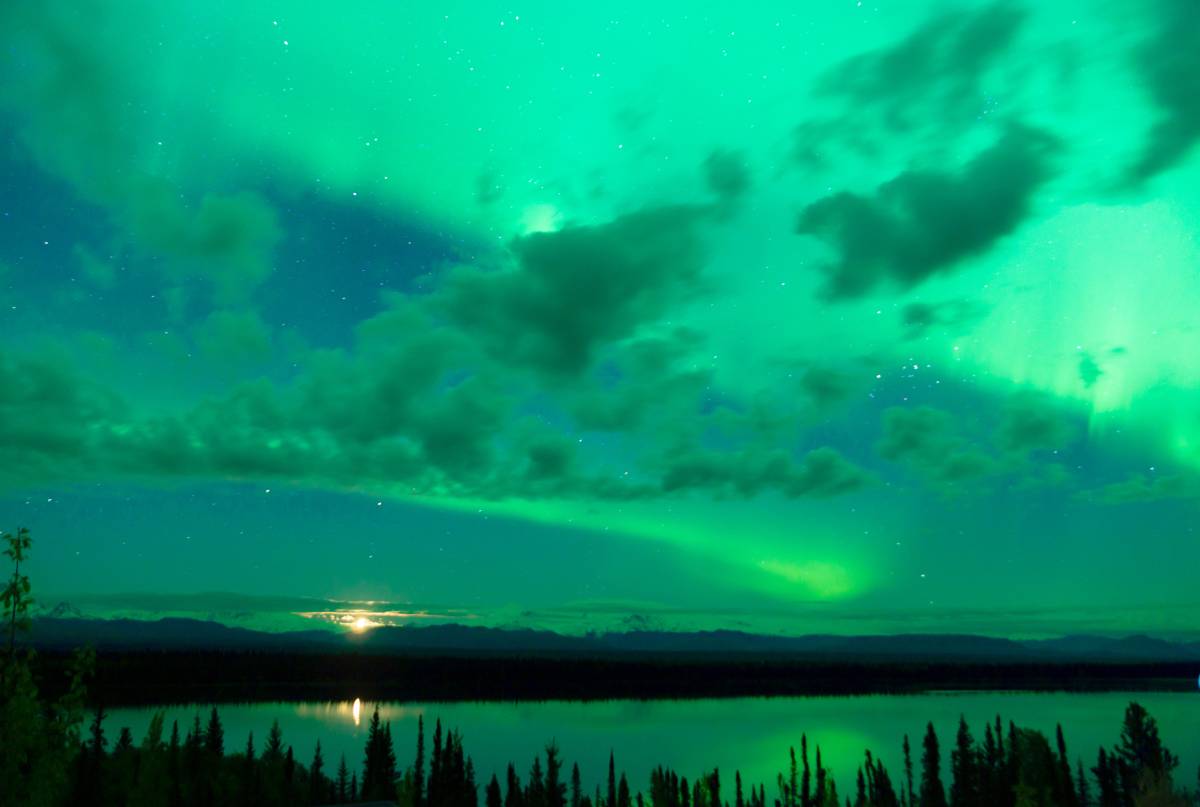 Traditionally, the best time to visit Alaska to see the Northern Lights is in the shoulder season of September-October or  March to April. The skies aren't as cloudly then and the Aroura tends to be more active.
However, it is possible to catch a glimpse of the Aurora all year round. The time of year isn't as important as the darkness of the sky and the level of solar activity. If solar activity is high, you might even be able to see a faint Aurora display in August or July!
If seeing the Northern Lights is at the top of your travel wish-list, we recommend that you plan your trip between September and April. This maximizes your chances of seeing this spectacular display of light and color. You'll also have the opportunity to participate in fun winter activities such as snowshoeing or dog sledding. 
The Best Time to Go to Alaska if You Want to See Grizzly Bears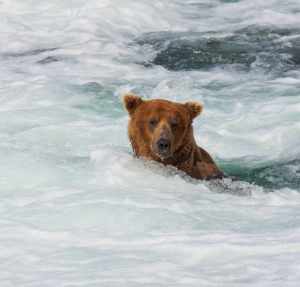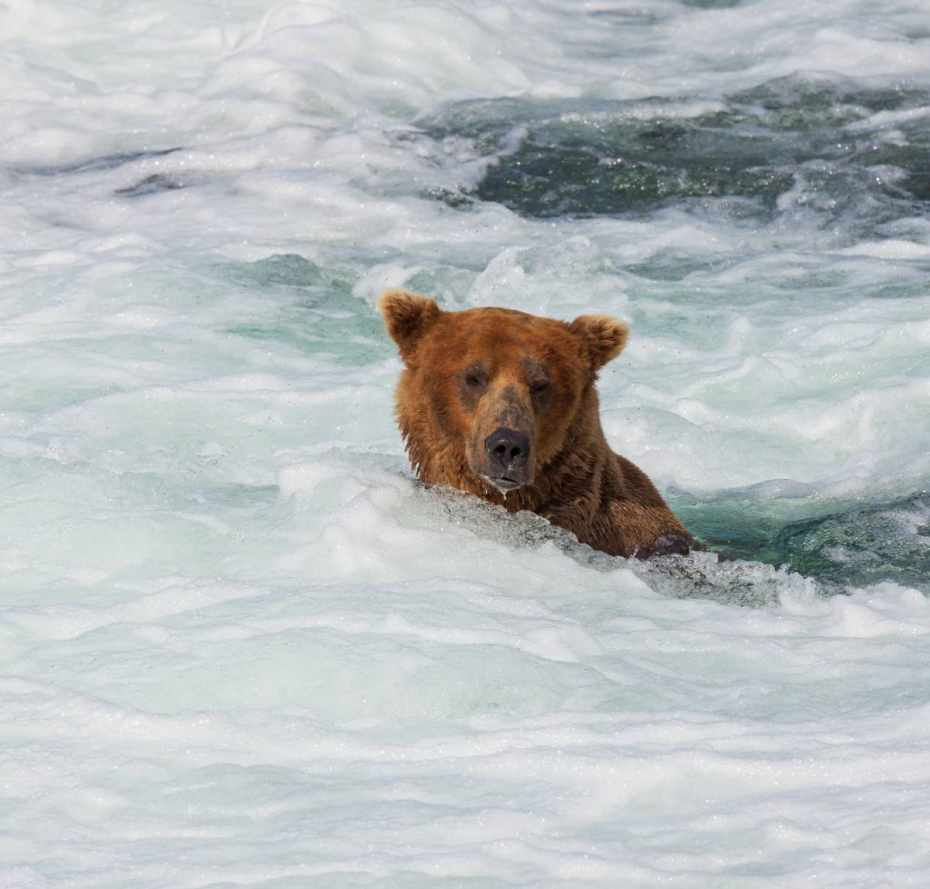 Alaska is bear country! It's the only place in the world where you can find all three of North America's bear species in the same region. While black bears and polar bears are a sight to see, most travelers make the trip to Alaska to see the great grizzly bear. Grizzly bears gather every summer in rivers around Alaska in order to feast on salmon as they swim upstream to spawn. This event, called the salmon run, happens once a year and is the perfect opportunity to see grizzly bears up close and in person.
The salmon run lasts from June through mid-September. This is prime time bear viewing season as they catch and eat salmon and play in the river rapids. If you travel at the beginning of the season, you might even be able to see a momma bear with her cubs, since mating season runs from May to July. But if you travel after September, you might miss seeing the grizzly bears, since they are starting to prepare for hibernation. 
 Bear season corresponds closely with Alaska's summer tourist season. Few summer activities are available before May or after September. So if you're interested in kayaking, hiking, deep-sea fishing, or whale watching then you better travel during the summer months or miss out on some amazing activities. 
Still need help to decide when to visit Alaska? Here's a helpful breakdown:
The Best Time to Go to Alaska to See the Northern Lights

(Also Snowshoeing, Cross-country skiing, and Dog Sledding (December-April))

September-April
Interior Alaska- Fairbanks area. Also, Arctic Circle, Wiseman, Coldfoot, Bettles
The Best Time to Go to Alaska to See Grizzly Bears
June-September
Katmai & Lake Clark National Park, Denali National Park
The Best Time to See Mother Grizzly Bears and Cubs
May-July
Katmai & Lake Clark National Park, Denali National Park
Alaska's Summer Tourist Season

(Also Kayaking, Hiking, and Deep Sea Fishing)

May-September
Kenai Peninsula, Katmai & Lake Clark National Parks, Southeast Alaska, Denali National Park, etc
The Best Time to Go Whale Watching in Alaska
June-August
Kenai Fjords National Park, Glacier Bay National Park
If you're interested in having the ultimate summer or winter Alaskan experience, check out our Glaciers & Grizzlies Tour or our Northern Lights Adventure. Each Alaska tour package is designed to let you experience the best Alaska has to offer! From grizzly bear viewing tours and kayaking trips to viewing the Northern Lights and dog sledding, we cover it all. Find out more on our tour page today!